Okay okay I'm very excited about this blog post tonight, y'all. I met Brit nominated, MTV Brand New for 2019 winner, and very very nearly hitting the Number 1 single spot in the UK as I type, Lewis Capaldi, a couple months back. You can see the finished interview live at Redbrick Newspaper – but I also thought I'd pop it here for ya to see. Lewis Capaldi has got to be the funniest human I have ever interviewed – and he gave me a packet o' Soothers because I was dying of a v bad cough, so I guess you could also say he's my saviour, too.
Haves a read, y'alls!
—————————————————————————————————————————————–
Lewis Capaldi is a contradiction in many terms, and by a contradiction, I mean this is a good thing. Hear me out. He's a young musician who only has less than an album of songs released (seven, to count)- yet he single handedly sold out the O2 Institute's main room for his November 3rd headline show. And Lewis writes heartachingly, passionate songs that produce a sob-fest mid gig from his adoring fans- yet he's potentially one of the most hilarious, happy-go-lucky people I've ever met.
And as I enter his dressing room on Saturday evening, a mere hour and a half before his headline show, his first words to me are: 'I'm so sorry, let me just spray something quickly- I kinda did a nervous fart before you came in'.
And if that doesn't sum up Lewis Capaldi, I don't know what will.
A happy contradiction, Lewis Capaldi is a name that's doing the rounds in the music industry at the moment. One to watch out for, at just 22 years young, he's just hit the BBC's Sound of 2018 longlist. He's played TRNSMT festival in Scotland and his adoring, sobbing fans include a certain Ellie Goulding and just ¼ of the UK's biggest boyband to date, One Direction's Niall Horan. So just a classic resume for a standard 22-year-old's CV it is, then.
But it's impossible to be jealous of Lewis' skyrocketing journey to fame, because he's just the nicest lad, and you can tell he is relishing every moment of this journey. Mid his headline tour, with support Nina Nesbitt, Lewis has enjoyed every second, but his favourite date so far has to be Cambridge. He adored the venue ('you can just see everybody, right to the back') he adored the people ('it was Friday so everyone was a bit pissed and a bit up for it') and he's still in shock of his success ('it was my first headline show in Cambridge, I'd never been before- it was incredible, I really liked it').
And Lewis' musical journey to the stars began at the tender age of, well: 'I was four. My family went on holiday- I don't know why I'm telling you this- but we used to drive from Glasgow to a caravan park in France for some fucking reason. It's a long fucking drive, and this is when planes exist!! So we used to drive down and my mum and dad always used to play Fleetwood Mac, Genesis, Queen, Adam the Ant, Simon Garfunkel and The Proclaimers on repeat.' And his favourite CD? 'The Queen one. It had We Will Rock You and We Are The Champions on it.'
When bubba Lewis arrives at said caravan park, the karaoke entertainment was a'calling him. 'I remember getting up on stage and doing a karaoke thing. I was 4-years-old, so I wasn't a singer. I mean, I was as much of a singer as I was a professional shitter of my pants, so I got up and just sang my heart out.'
'I think I sang We Are the Champions first and then I thought it was so cool I asked to go back up. Whether or not I realised then that this was something I wanted to do as a career; that's a different thing.'
As Lewis chats to me, there's two things that delight me. The first is the fact that his parents played The Proclaimers on repeat to influence their 4-year-old's music taste (could you get more quintessentially Scottish than that?) and the second is the fact that this guy swears, a lot. Now swearing is nowt to condone, of course, and there's a time and a place for a cheeky swear word, but swearing seems so much of Lewis' psyche as writing sad songs does: he's just meant to be like this. And it's these things, his happy-go-lucky personality, combined with his talent for writing a song to get you sobbing, which means Lewis is winning over hordes and hordes of adoring fans.
And for someone that writes songs literally designed to get those tears flowing, I asked Lewis how he himself copes with the emotions whilst performing. 'You know, I'm not the most serious guy- I feel we've only been talking 2 minutes but you can probably realise that! There is emotion there, but I think onstage I'm just enjoying it! Because everyone's singing along and it's good, I don't get sad, per say- it would be fucking difficult if I got sobby every time I go to sing!'
But blasé and partial to a good joke around like Lewis is, he isn't afraid to talk about some pretty serious matters. He's just quick to throw in a joke or two to lighten the mood, afterwards. When I ask him how he manages nerves before a show, I see him hesitate. 'I started recently getting panic attacks and getting anxious and things, but I think I was drinking a lot last year after gigs, having a few drinks after a show. I don't get nervous per say, but I worry- I hope the show goes well.' Not a perfectionist, Lewis tries to take things as easy as possible, but it's hard not to let the desire to give the audience a good time worry even Mr. Capaldi. 'I'm not a perfectionist at all- I'm exactly the fuckin' opposite! There are so many songs I'll send to my managers, just recordings on my phone, and they'll tell me it's shit but I'm like nooo because they don't get it yet. I sometimes just assume everyone can understand what's going on in my brain. I'm not a perfectionist at all, but there's the anxiousness of wanting to do a good show- not so much nerves, but I do a lot of nervous poos and things!'
Don't we all, Lewis.
That's where that fart was coming from at the beginning of the chat.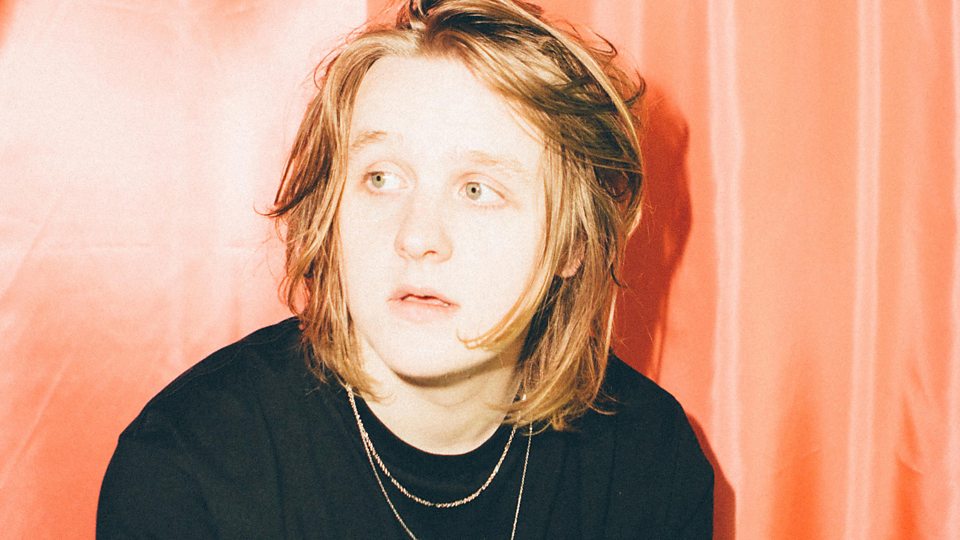 Talking of beginnings, Lewis wrote his first song at seven, and his second at 11. And he's so embarrassed about them, he makes them the butt of a joke. 'I think [my first song] was called Two Minutes After Dawn and it was fucking shite. I was crooning about a girl leaving me 'two minutes after dawn' and I would have been seven years old?!?'. Heartache's always been an inspiration for his hits, then? 'The first song I remember sitting down with a guitar to create was called The Show Must Go On and it was fuckin' shit.' Queen seems to have been an inspiration, too, then.
'I was like 11 at this point, and the song was like: "the economy is going down the drain and Robbie Williams is going insane, oh noooo, got to get on with the show". At the time, Robbie Williams was into aliens and shit and I was fucking 11-years-old and there I was singing about credit cards?! It was fuckin' terrible.'
Lewis came a long way from writing about Stoke-on-Trent's finest, aliens and our country's crippling financial crisis: he began posting covers on YouTube, and then branched out into his own (better) song writing. And he's got some stellar advice for any young person wanting to get into the music industry themselves. 'Just keep writing. I'm not knocking this at all because I did this for a while myself, but the done thing is to do covers on YouTube- but to really get yourself out there you've got to write your own songs.'
How does one write a good song? 'It's just one of those things that if you do it long enough you just get better, it's weird as fuck. Before I released my first single, which was Bruises, I had done 9 years of solid gigging and writing songs before releasing. Just keep writing and just keep gigging!'
Lewis is living proof that if you keep doing what he calls 'chipping away', you'll get there. And 2019 is set to shoot Capaldi into more stratospheric heights. 'I'm going on tour with Bastille next year which will be fucking sick, an album will be out next year at some point and then I'm going to be touring loads more and there'll be fucking loads more music. Hopefully I won't get dropped by my record label! I'm going to keep chipping away!'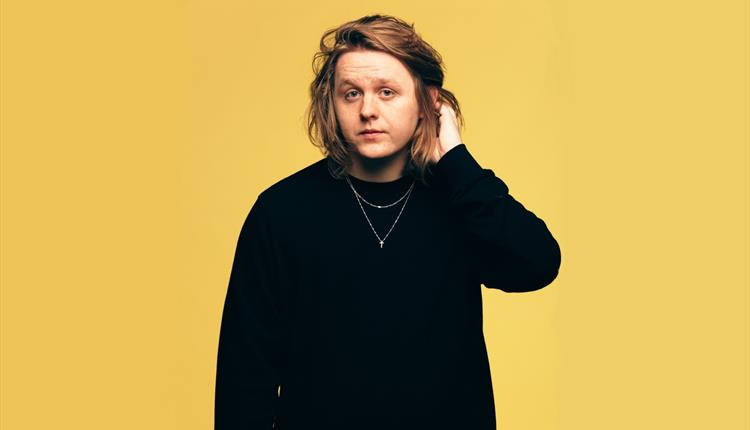 But as for the present, we part ways an hour before his headline set. I ask Lewis what he wants his audience to feel when they leave the venue that night, and he tells me he wants them to have 'had a fucking good laugh!'. He reckons the audience will be 'suitably passionate' as it's a Saturday night in Brum, and this man was on the money. The sold-out room laughed themselves silly, they sobbed themselves silly and they got a little silly on some beverages. I leave Lewis' dressing room after an offer of a beer, a G&T, some cakes and sourdough bread, absolutely rooting for the Scottish musician's stratospheric success, which I predict will be coming very, very soon.